Financial Advisor for Athletes Keep Them in the Game – Financial Planning for Professional Athletes
Countless high-profile athletes have struck it rich only to go broke following their sports careers. Although Mike Tyson's doing better today, he filed for bankruptcy in 2003 due to poor investments and reckless spending.
As for the NBA's Antoine Walker, he made $108 million during his heyday only to file for bankruptcy in 2010. Why? He lost his fortune through gambling, spending, legal troubles, and a nasty divorce.
Their stories represent cautionary tales about why wealth management for professional athletes is essential.
Other examples include Diego Maradona, once considered the greatest soccer player of all time. In 2009, it surfaced that he owed the Italian government more than €37 million in back taxes, a revelation that has pushed him to the financial brink.
The list goes on, from Evander Holyfield to Lawrence Taylor and Marion Jones. Here's what to know about the benefits of financial planning for athletes.
Is a Financial Advisor for Athletes a Good Idea?
The "players file for bankruptcy" list is a long one. It includes the likes of Johnny Unitas, the Colts legend, and one of the NFL's greatest quarterbacks. There's also Titans quarterback Vince Young who managed to squander $34 million in short order.
Clearly, poor money management is no respecter of persons.
Fortunately, the list of athletes who have fallen from grace isn't the only one. There's another list filled with success stories of athletes who have used their wealth to launch businesses, make sound investments, and further grow their money.
Now, when it's all said and done, don't you want to be in this second group of individuals? We're here to tell you that you can, especially when you work with an experienced, reliable financial advisor.
From Magic Johnson to George Foreman, John Elway to Michael Jordan. Not only do these individuals have burgeoning fortunes in common, but they've enlisted the help of a financial advisor to ensure their wealth continues to grow.
You need to do the same. Work with an advisor who can assist you with retirement planning, investment planning, insurance planning, and more. They can help you set up and follow a budget that makes sense based on your immediate and future goals.
The Best Financial Planning for Professional Athletes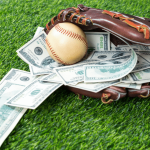 As the examples above illustrate, financial planning remains a must for professional athletes. After all, many athletes earn more in a handful of years than most workers do in a lifetime. Of course, with more money comes greater responsibility.
Why do so many top-earning athletes burn through seven- or eight-figure salaries so quickly? Because they develop a false sense of security. They also lack the financial sense to make better, yet more complicated, financial decisions.
When it seems like the cash flow is endless, it becomes far too easy to become complacent about your wealth and the future. This attitude can lead to significant financial mistakes.
Not sure what this year's taxes have in store for you? Check out our Tax Update 2020 now.
Financial Mistakes, Devastating Consequences
What do financial mistakes look like? They may involve everything from exorbitant spending on luxury items to buying too many toys and even helping struggling family members and friends.
When you're staring at millions in the bank, it's easy to feel like you don't need to balance your checkbook. But that's far from the careful stewardship approach you need to take with the money you earn.
After all, the pressure and scrutiny that goes along with being a professional athlete are great. It just takes one bad season or one serious injury to change your career trajectory and life direction.
Other Circumstances to Consider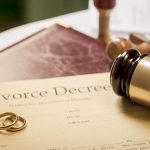 Other seasons in life can also have a significant impact on your finances. These include divorce, which can translate into expensive child-support cases and alimony.
Other pitfalls for those who suddenly come into lots of money at a young age include purchasing overly extravagant houses or multiple properties. A fundamental lack of saving for the future represents another fatal error that so many fall into.
Why the Financial Stakes Are Higher Than You Think
What do financial planners recommend for professional athletes currently enjoying high earnings? A combination of financial strategies that support the goals of managing income more wisely and making it last beyond the immediate future.
Let's start by discussing a misnomer that can get many professional athletes in financial trouble. When an athlete makes it to the majors or gets selected for an Olympic team, the endorsements sometimes flow freely.
As big paychecks pour in that you're not accustomed to seeing, it can be easy to start spending money. Particularly on all of the things you've been daydreaming about splurging for if you hit it big.
The problem is the large paycheck you receive today is only temporary. After all, the vast majority of athletes typically only play for a few years or decades. In other words, they've got to make all of the money they earn upfront go the extra mile when it comes to the rest of their lives.
What happens once the paychecks dwindle or an injury knocks you out of the game altogether? If you don't plan for this scenario early, then it'll be too late by the time it hits you.
What's more, if you're among the athletes paid during the season, you'll also need a safety net for the rest of the year.
With these concerns in mind, you likely have other questions. For example, what is the best financial planning strategy for athletes? Let's take a closer look.
Best Financial Planning Strategies for Athletes
What's one of the most vital things you can do to protect your wealth after hitting it big as an athlete? Resisting the urge to spend it all on a Bugatti or Lamborghini. While this might sound like a joke rather than advice, it isn't.
Far too many professional athletes get caught up in the temptation of acquiring status items too soon. In the process, they rack up countless bills and debt. (The same goes for splurging on a mansion!)
Instead, you need to hit the ground running when it comes to savings. Start setting aside a portion of your cash as soon as possible. Remember, you can still enjoy a comfortable lifestyle while stashing away enough for a rainy day.
So, learn to live on a fraction of what you're currently earning, and you'll start making decisions for the long-term rather than in the moment.
Resist the temptation to jump into a lavish lifestyle without a safety net. After all, an injury or loss of a contract could impact your earnings overnight. Don't get caught without a Plan B.
Financial Advisor for Athletes: Minimizing Expenditures
One of the best ways to ensure you have money to sock away each month is tempering your lifestyle. This approach to wealth can also have an impact on your pursuit of tax strategies.
Why are tax strategies so critical? Because they help you hold onto as much of your paycheck as possible. Do the following to keep your tax bills lows:
Mitigate the jock tax
Choose an appropriate home.
Understand the implications of taxes on signing bonuses
Allocate professional athlete tax deductions to earned wages versus earned income from appearance fees, residuals, and endorsements
Take the right tax deductions
Let's briefly take a look at each of these steps and how they can place you in a better financial position over the long-term.
Mitigate the Jock Tax
This is just one of many areas where a financial advisor could do wonders for your finances. Mitigating the jock tax involves forecasting the tax impact of play in various states.
Once this forecast is made, each player must withhold tax to the visiting state. Why is this so important? If you live in a state known for a higher tax rate, you likely owe more than you realize.
Choose Your Home State With Care
Another issue you'll want to discuss with your investment management advisor is whether your team's home state has any tax advantages for your tax bracket. If not, consider a move.
When you choose your domicile with care, you'll be amazed by how much money you can save. Just look at states like Texas, Florida, and Nevada. A move to any of these comes with tax savings you can't afford to lose out on.
Other states worth considering include:
Alaska
New Hampshire
South Dakota
Wyoming
Washington
Each of these destinations boasts a zero percent income tax rate. Bear in mind, however, that knowing what you'll pay in different states is no easy matter.
Remember that the way each tax gets calculated is complicated. It involves a wide variety of factors, from marital status and country of residence to income level. So, you'll need to do more than an apples-to-apples comparison.
Nevertheless, discussing where you should make a house a home is vital to wealth protection. Don't leave anything to chance.
Understand the Implications of Taxes on Signing Bonuses
Do you know where your player's bonus is allocated? To the state, you claim as your domicile. If the state doesn't require an income tax, you'll enjoy significant savings like those listed above.
Earned Wages Versus Earned Income
A financial advisor can also help you navigate the complicated waters of allocating professional athlete tax deductions to earned wages versus earned income from endorsements.
This income may stem from:
Appearance fees
Endorsements
Residuals
You must understand certain deductions can be declared either itemized deductions or business expense deductions. Your advisory services will provide clarification about which method is more advantageous for you.
Taking Tax Deductions and Tax Planning
As a professional athlete, you'll want to claim all the tax deductions you're entitled to. These deductions may include:
Workout clothing
Agent's fees
Massages
Nutritional supplements
Gym memberships
Athletic equipment
When it comes to tax planning, you'll always need to keep long-term objectives, such as retirement, in sight. Bear in mind that retirement contributions to TFSA/RRSP accounts prove very low. As a result, you'll need to handle the bulk of your investing for retirement.
Again, a financial advisor will come in very handy here. They can guide you through the process of getting accounts that come with major tax advantages. You must become proficient at choosing tax-efficient investments.
What Are You Investing in?
If you're a professional athlete, you've won the lottery so to speak. You're blessed with award-winning skills, excellent health, and a tremendous income. Think of the money that you're earning now as a privilege.
Of course, with any privilege comes a certain level of responsibility. The more money you make, the greater the responsibility associated with it.
As a result, you'll need to strike a careful balance when it comes to your investments. These investments include your health, body, and playing skills
The Investment Management That You Need
Don't go for broke like Mike Tyson or Vince Young. Instead, use this moment to get your finances responsibly squared away by enlisting the services of a financial advisor for athletes.
If you're new to the entrepreneurial sphere and would like to maximize your earning potential, consider additional financial education. When you invest in your financial future, you'll be empowered to grow your wealth and extend your influence.
Are you a professional athlete looking for help with investment, retirement, insurance, and tax planning? Then, you've already taken the first step in the right direction. Contact us to discuss the best path for optimal wealth growth over the long haul.
Tetrault Wealth Advisory Group is a Canadian award-winning Financial Planning and Wealth Management firm situated in Winnipeg, Manitoba.