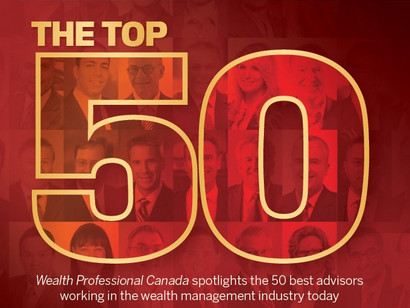 Another successful year in the books for Rob and the Tetrault Wealth Advisory Group in 2017 earning them the designation as one of the top wealth management firms in Canada again for 2018. Rob took the 9th position on Wealth Professional's prestigious list of Top 50 Wealth Advisors in the 2017 edition and improved his ranking to #2 in 2018. Wealth Professional's Top 50 list ranks the greatest  financial planners and investment advisors from Canada's best wealth management firms.  Handling over $340 million in assets under management in 2017, the Tetrault Wealth team more than doubled their AUM in the last 12 months. This recognition is a testament of the hard work put in by the Tetrault Wealth Advisory Group as well as the loyalty of their clients.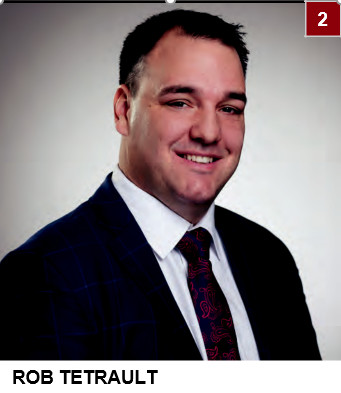 Rising from ninth place last year to second in 2018, Rob Tetrault increased his AUM by more than 50% over the past 12 months. Coming into the business after first practicing law, he has built an enviable reputation during his eight years as one of the top financial advisors in Canada. Tetrault brought in 115 new clients in 2017, and he intends for the coming year to be similarly busy. "My business goals are to grow assets under management by another $100 million, to host six quality events, to continue having strong risk-adjusted return performance numbers, to grow my social media presence and to continue having a strong 99%+ client retention rate," he says.
And that's just the beginning. While more tenured advisors are beginning to wind down their careers, Tetrault has ambitious plans for the future of the Tetrault Wealth Advisory Group. "In 10 years I see myself managing over a billion dollars and having a strong staff dedicated to clients and their well-being, with a focus on holistic wealth management through the proper use of high-level planning tools." A forerunner for being one of the best top wealth management and investment firms in Canada.
A CIM holder, Tetrault believes his ability to trade on a discretionary basis gives him a competitive advantage over many of his peers. Advisors today are under much more pressure to prove their worth, but Tetrault believes this is the kind of pressure that is healthy for the industry. "Obviously, competition is coming at us from all directions, including fintech and independents, which has caused some fee compression in our industry," he says. "It becomes ever more important for advisors to demonstrate their worth to clients in more ways than simply good portfolio management." We always strive to one of the best wealth management firms in Canada addressing clients needs first and foremost.
Winnipeg Free Press Article Link
Wealth Professional's prestigious list of Top 50 Wealth Advisors in the 2017 edition PDF Download