The Tetrault Wealth Advisory Group Team Members
Our team members are committed to a World Class Wealth Management experience to each and every Tetrault Wealth client.
All our team members are also committed to the highest wealth management standards and judgment for our clients financial well being.
Our mission and purpose is clear, we listen to our clients and connect them to the financial solutions they need.
We are wealth management professionals and simplify the lives of our clients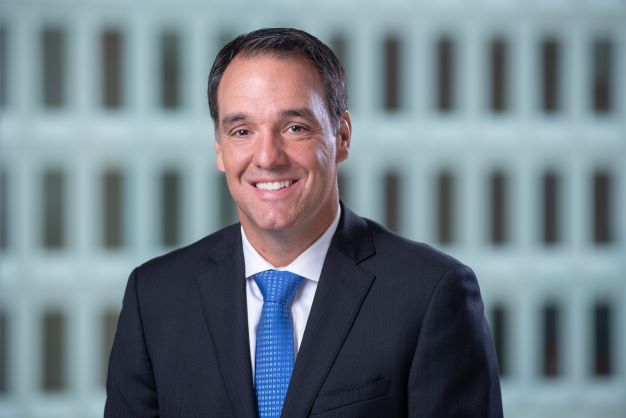 Rob Tetrault, B.A., J.D., MBA, CIM
Branch Manager & Senior Investment Advisor & Senior Portfolio Manager
Office: 204.259.2859
Email: [email protected]
Rob Tetrault is an award winning Portfolio Manager from Tetrault Wealth Advisory Group. After graduating from University of Toronto Law School, Rob initially worked as a litigation lawyer at Aikins MacAulay Thorvaldson. He then completed a Finance MBA and was a member of the Dean's list at the Asper School of Business.
He is now the Head of the Tetrault Wealth Advisory Group at CG Wealth Management. Redefining the practice of financial advising and portfolio management by his transparency, honesty and dedication, Rob is a devoted member and leader of the community and has managed to build a practice of high net worth individuals where his clients' interests come first.
Rob and the Tetrault Wealth Advisory Group offer clients many services related to their respective financial goals and needs including but not limited to: Investment Planning, Retirement Planning, Tax Planning and Insurance Planning. Rob has been chosen three times in the last couple of years to be on Wealth Professional's list of Top 50 Financial Advisors in Canada, reaching #9 in the 2017 edition, #2 in 2018 and #6 in 2020.
Rob is also the co-founder and trustee of the Canadian CMV foundation, an organization he created which has the mandate of raising awareness and money to eradicate congenital CMV, the #1 cause of infant disability.
The Head of the Tetrault Wealth Advisory Group currently resides in St-Boniface, the french quarter of Winnipeg with his wife Michelle and four children, Alexandre, Arielle, Angéline and Aubrie.''
Tania, (Rob Tetrault's Sister) grew up in rural South Eastern Manitoba and first got involved in finance 22 years ago. She worked for a major Canadian Bank while earning her degree in Mathematics from the University of Toronto.
Tania brings over 2 decades of business operations and finance experience to the table. As an entrepreneur, she has founded and served as CEO of several successful local businesses dedicated to improving the health and wellbeing of Winnipeg families, earning the Saint-Boniface Chamber of Commerce Entrepreneur of the year award in 2013.
Tania lives in Winnipeg with her husband Steve and son Marius. She loves science fiction and philosophy, and exploring new places and cultures with her family.  Tania is a physical and mental health advocate, and enjoys all aspects of physical culture, from kettlebells to calisthenics.
Tania takes a holistic but systematic approach to addressing client needs and is dedicated to providing a world class client experience.  She would be grateful for the opportunity to connect with you and show you how we can provide personalized, stress-free solutions to meet your financial goals.
Claude, (Rob Tetrault's Father) brings over 45 years of financial, business & investment industry experience, and contributes an incredible amount of accumulated knowledge, depth & experience to his son's advisory team.
Having started his career in the banking sector and quickly moving up the ranks, Claude became a licensed Investment Advisor in 1977 and developed a deep passion for investments. He became a fellow of the Canadian Securities Institute in 1980 and developed a keen interest in bond trades in the early 1980's. A serial entrepreneur, Claude also flourished in many different business ventures, with most of them having a focus on real estate or real estate development.
Later in his career Claude was a partner at one of Manitoba's largest Independent Brokerage Firms and ran the corporate finance division – with a focus on raising capital, initial public offerings, and mergers & acquisitions. In doing so, he led many investment banking deals and successfully raised millions of dollars of capital for companies that continue to flourish across Canada. After selling his firm in 2008, and briefly retiring, Claude returned to his lifelong passion and aids his son on a daily basis as a senior strategist. Claude is usually the first one into the office every day and loves chatting about the daily happenings of the stock market.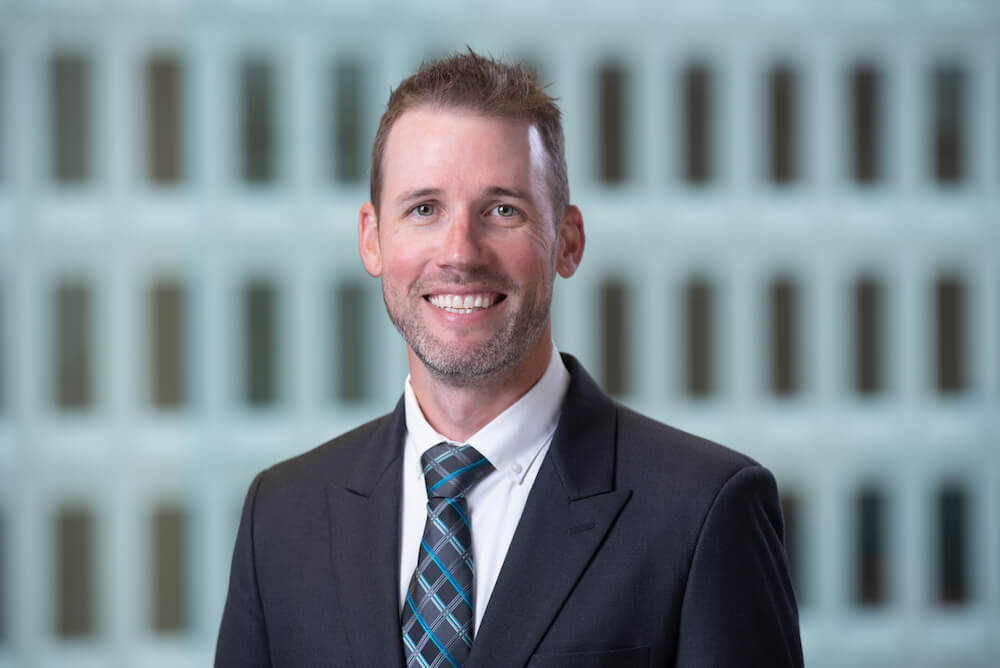 Derrek grew up with Rob in the town of La Broquerie, Manitoba where he has now settled with his wife Nycol and 3 children. Derrek is a passionate player and fan of the game of golf. A recent memorable experience was attending the 2019 Masters tournament with Rob, and watching his favorite player Tiger Woods, win his 5th green jacket. Derrek has been with the Tetrault Wealth Advisory Group since 2011 and manages the Operations department. Please contact Derrek for all portfolio & logistics related inquiries. He's always willing and happy to help!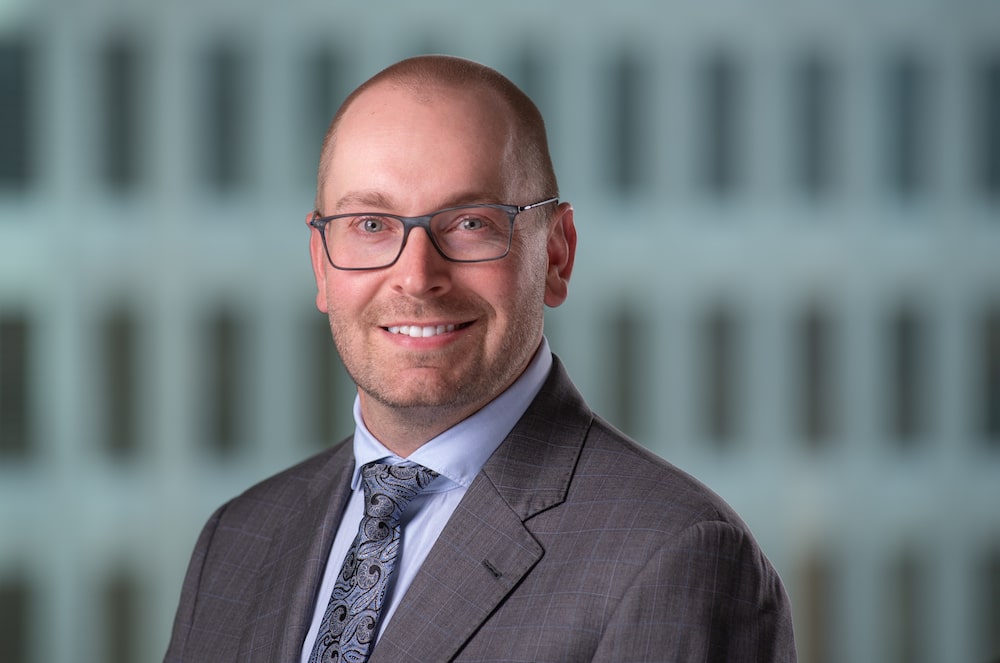 Adam looks after the Wealth & Estate planning needs of our clients in the Winnipeg office since joining the firm in November 2018.  His focus and drive to offer holistic financial planning services, strategic Insurance planning, specializing in wealth management and tax planning services which focused on unique and advanced planning techniques. Adam brings over 19 years of experience in the financial services industry. He currently holds certification as a Certified International Wealth Manager (CIWM), Certified Financial Planner (CFP), Chartered Life Underwriter (CLU), Registered Retirement Consultant (RRC), Fellow of the Canadian Securities Institute (FCSI) and Chartered Investment Manager (CIM). These highly regarded professional financial designations are the foundation in developing effective solutions for individuals, business owners and professionals in the areas of strategic wealth planning, retirement planning,  risk management, estate planning and wealth transfer.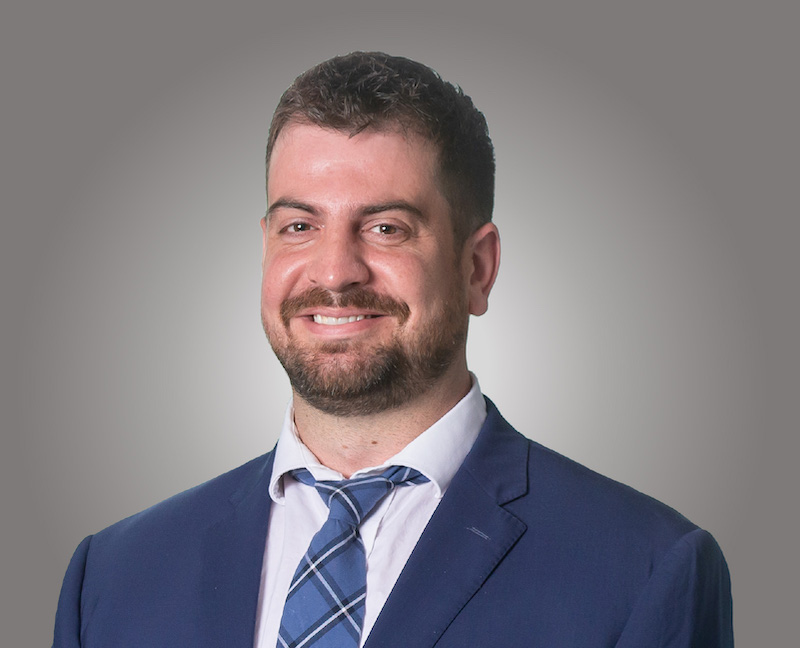 Born in St-Boniface and raised in La Broquerie, Jean also known as Mox, has been involved in sports for all his life; hockey, golf, volleyball, baseball and the list goes on. Not only does he have the physical prowess and the competitive nature of a world champion, he can also be seen dancing up a storm at social events, playing the drums when he has the house all to himself and playing Settlers of Catan online during his spare time.
Jean's true passion lies in Digital Marketing. Including but not limited to SEO (Google), SEM, Social Media, Webinars, E-mail Marketing, Podcasting, Website Building and YouTube.
Jean is a proud husband (wife Nicole) and father to three beautiful children: Zoe, Isabelle and Frederik.
His role and mission on the Tetrault Wealth Advisory Group is to spread Rob's message and financial advice to as many individuals as possible who seek financial planning and investment guidance.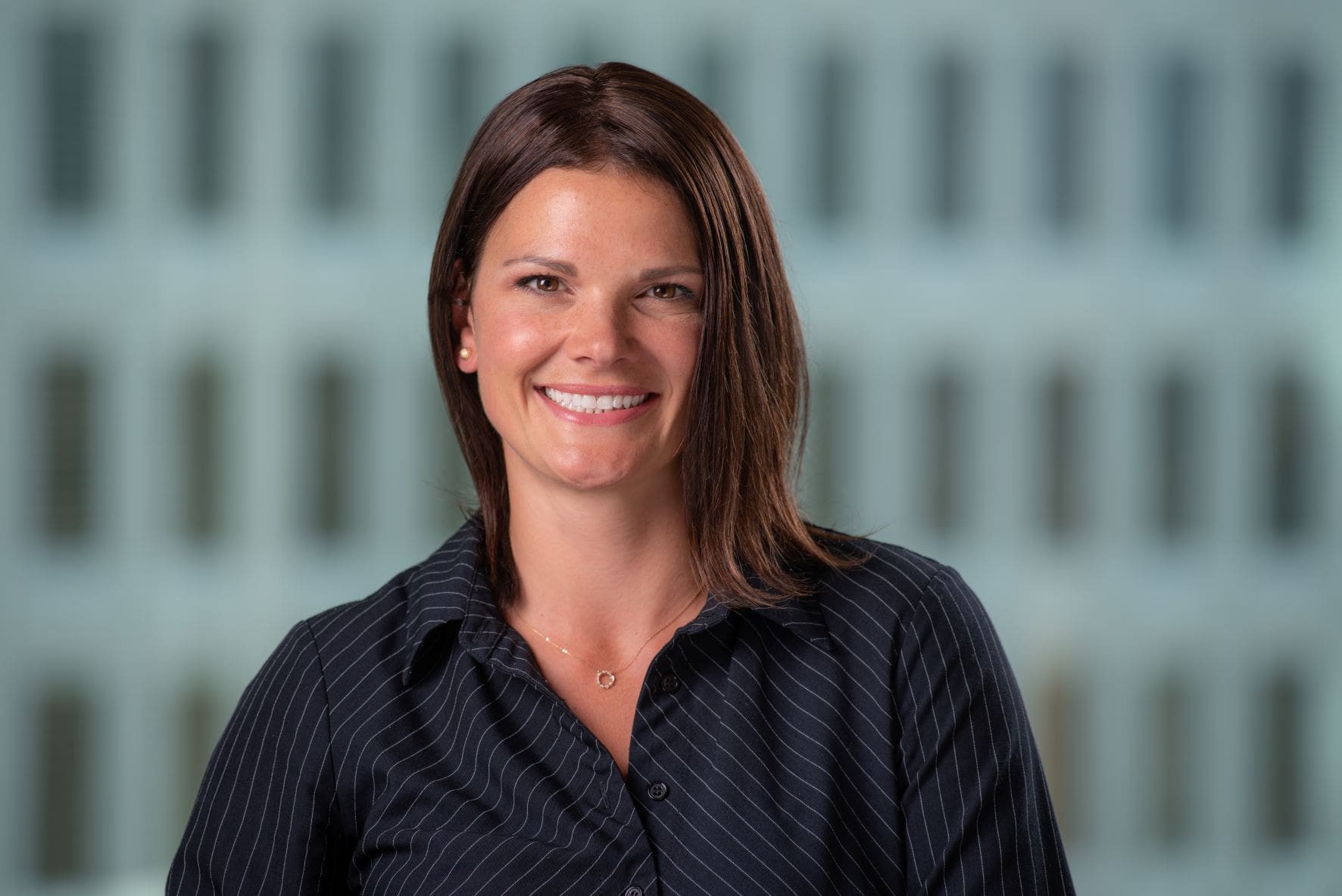 Karen joined the Tétrault Wealth Advisory team in March 2017. She brings with her over 15 years of experience in the financial industry.  Similar to Rob, Karen grew up in a rural area outside of Winnipeg and now lives north east of the city with her husband Chad and their two young boys. She has been living an active lifestyle since she was a child, and in her limited free time she enjoys playing volleyball, softball and golf. Together with her family, she enjoys breaking for a winter holiday either to snowboard or to soak up the hot sun.
Karen leads the administrative component of our group which includes but is not limited to: account openings, transfers & maintenance; online access inquiries; statement & tax slip reprints and EFT delivery. Karen is currently a member of the Estate Planning Council of Winnipeg.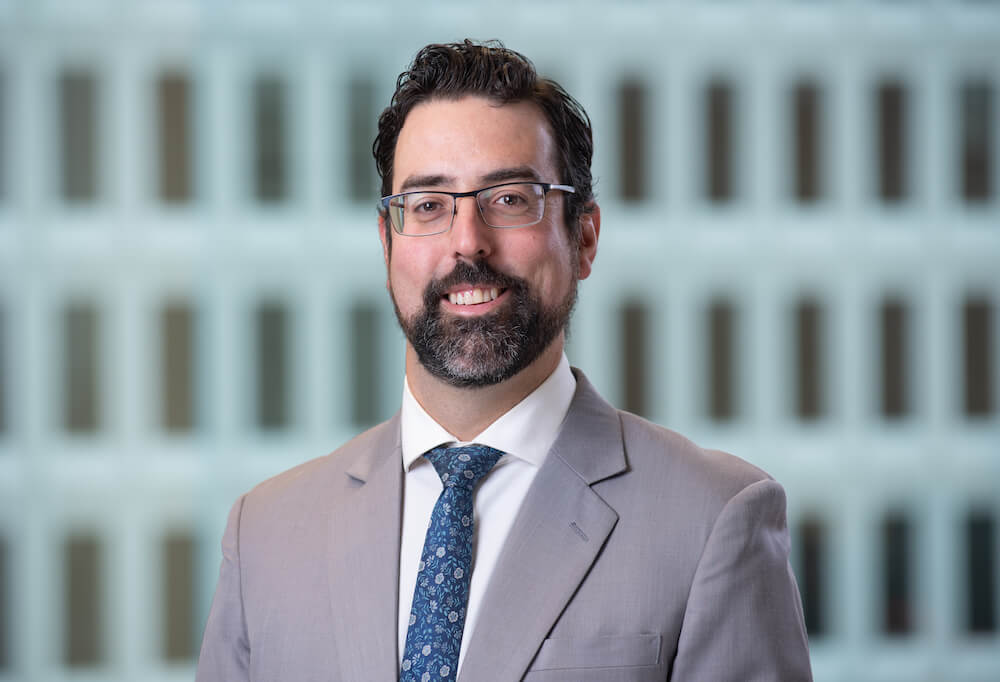 Like most of the team members, Jean-Luc grew up in south-eastern Manitoba, more precisely in the town of Ste-Anne. He now resides in St-Boniface with his wife Marie-Christine and their two children.
An avid sports fan, he enjoys watching and playing mostly everything under the sun, from hockey, to soccer, to squash, to spikeball, to FIFA20…
Jean-Luc (or JL for short) has been with the Tetrault Wealth Advisory team since May 2018 and brings with him over 10 years of operational experience. Having always been interested in the world of finance, joining the Tetrault Wealth Advisory Group was a great opportunity. He could not be happier to be part of such a great team and a great company and will make it his pleasure to help with any operational or logistical details.
Unlike most of the Tetrault Wealth Advisory Group, Diego was born and raised in the big city. Growing up in St. Boniface and having French as his first language he got to know most of his colleagues through community sports like golf, hockey and curling. Having seen the Tetrault Group win most of these events Diego knew this was a winning team with a great attitude.
Diego Joined the Tetrault Wealth Advisory Group in early January 2020 and is constantly fascinated by the amount of knowledge the Tetrault team possesses. Leaving work every day with new information on the vast world of finance.
His mission on the Tetrault Wealth Advisory Group is to show the world Rob's message and amazing customer service, financial and investment advice.
Marc grew just outside the perimeter in the town of St Norbert, MB. He now resides in St-Boniface with his wife Jenny and their two children.
Marc joined the Tetrault Group in March 2021 and brings with him over 15 years of operational and management experience in various business fields. His well-rounded experience made him an ideal addition to the Tetrault Team.
In his spare time, Marc enjoys spending time in the great outdoors. He is an avid pitmaster and often spends his weekends cooking up his award-winning barbecue.
Yvan joined the Tetrault Wealth Advisory team in February 2021. Having grown up in a tight knit french community he got to know the staff throughout various social functions. He is a diehard Montreal Canadiens fan with a team oriented approach. He joins the team with plenty of experience playing on various baseball, hockey and volleyball teams.
Outside of working hours you can find him on the golf course, the outdoor rink or at the barbecue grill. He values spending time with his family and friends all while having a good laugh.
Recently graduated from Université de Saint-Boniface, Yvan has worked on various community projects, displays a varied set of skills and never hesitates to think outside the box. Yvan takes great pride in his role and looks forward to growing the Tetrault Wealth Advisory brand.
Patrick joined the Tetrault Wealth Advisory team in April 2022. Having lived in Saint-Boniface his entire life, Patrick has had the opportunity to spend time with many staff members through sports and community events. He's excited to join the team's golf and curling team to finally bring them the championships they deserve!
Patrick is extremely excited and eager to learn from such an experienced and knowledgeable team. He brings with him a hard working mentality with over 15 years of customer service experience.
In his spare time, Patrick loves spending time with his family and friends travelling, camping and playing various sports.
Prior to working for CG, Rémi worked at RBC Dominion Securities as an Associate
for a Private Wealth Management team in Winnipeg. During his time at RBC, Rémi honed his
skills in delivering a professional client experience and building client relationships, while also
taking on the role of cash control & account documentation, among other things.
Rémi holds a Bachelor of Commerce (Hons) degree from the University of Manitoba (UofM). During his time at UofM, Rémi also played for the Bisons Men's Hockey team and was named to the Canada West Men's all-rookie team, while also earning the Academic All-Canadian award in 2016-2017.
Rémi's favorite pastimes include hockey, golf, hiking, and tennis.