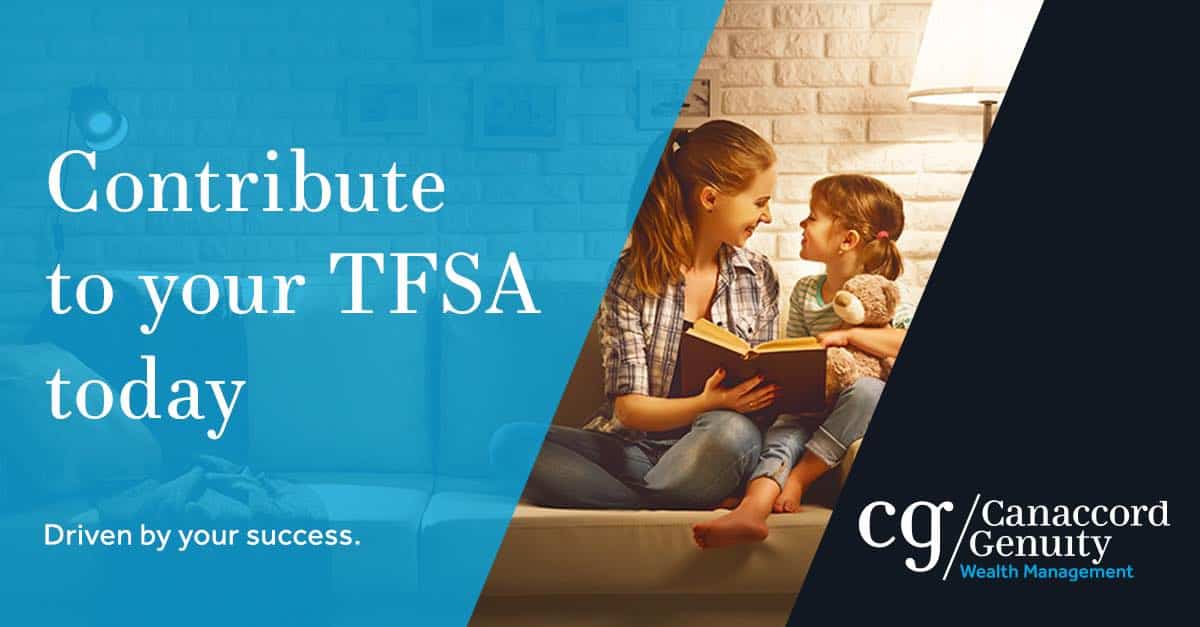 Don't Forget your TFSA
If you haven't yet contributed to your tax-free savings account (TFSA), keep in mind that as of the year 2020 you can now put $69,500 into this excellent savings vehicle!
Just to recap some of the attractive features of a TFSA:
Tax-free earnings – Any income earned in the TFSA is not taxable, unlike any funds invested outside of a TFSA.
Contribution room is not lost on withdrawal – The TFSA is an ideal savings vehicle for both short and long term investment goals because funds can be withdrawn at any time. Unlike the registered retirement savings plan (RRSP), any amount withdrawn from your TFSA will be added back to your unused contribution room in the year after it is withdrawn.
Lifelong eligibility – Unlike the RRSP, there is no requirement to collapse your TFSA. You can continue to use this savings vehicle well after you turn the age of 71 years, which is the age in which you must close your RRSP.
Income-tested benefits – TFSA earnings or withdrawals will not affect income-tested federal government benefits, such as old age security, guaranteed income supplement or employment insurance benefits, as examples.
The TFSA is a valuable savings tool that shouldn't be overlooked. We can help to best position your TFSA to take advantage of tax-free growth based on your savings objectives.
Invest in your TFSA (PDF)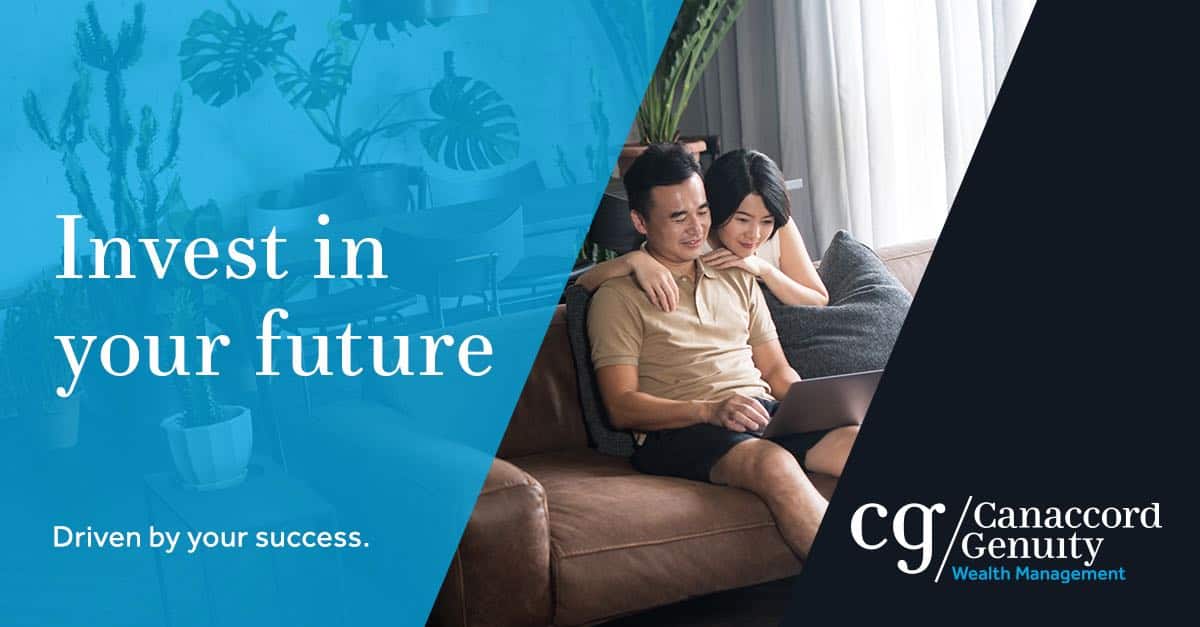 Invest in your future with an RRSP
Whether you are entering retirement or just beginning to save, make a Registered Retirement Savings Plan (RRSP) the cornerstone of your retirement plan.
Your RRSP is a powerful tool to help you save for your future while benefitting from tax deferral opportunities.
We've included the RRSP Quick Facts guide for your reference and invite you to give us a call to discuss your RRSP strategy.
Invest in your future with an RRSP (PDF)
RRSP and TFSA Information
Don't Overlook Tax-free and Tax-deferral Options
For some, the discussion of a comfortable retirement may be a worrisome topic. After all, we are working and living longer. Many current retirees say that they have not prepared adequately or at all for a comfortable retirement.
Two of the easiest and most compelling retirement savings plans – the Registered Retirement Savings Plan (RRSP) and the Tax-Free Savings Account (TFSA) – are often overlooked. In Canada, recent statistics show that over $680B remains in unused RRSP contribution room and only around 30 percent of taxpayers have contributed to a TFSA. Remember that for 2020, eligible Canadians are able to contribute a total of $69,500 towards a TFSA if they haven't yet used any contribution room.
As the TFSA has now become a significant savings plan, there are often debates about which vehicle is more appropriate; however most investors would be well served to make a contribution to either or both. The opportunity to compound tax-free or tax-deferred income should not be passed up.
The Merits of Tax-Free/Deferred Growth
Comparing the benefits of each savings vehicle to a non-registered account serves as a good reminder of the potential. Let's take a look at a $30,000 investment today to see how much further ahead an investor would be after 30 years by taking advantage of tax-free or tax-deferred compounded growth. With the TFSA, any contributions are made with after-tax dollars and are able to grow on a tax-free basis. Withdrawals from the plan are not subject to tax. Within an RRSP, contributions are made with pre-tax dollars and investment income is tax deferred as it is not subject to tax until it is withdrawn from the plan.
At a rate of return of 5 percent per year, a $30,000 investment today would grow to $77,795 under both plans, assuming a marginal tax rate of 40 percent for both contributions to the TFSA and for withdrawals from the RRSP. In a non-registered plan, the net after-tax proceeds would only total $65,836 after 30 years. As such, the investor is ahead by 18.2 percent using the TFSA or RRSP to save for retirement, as compared to a non-registered plan. However, this assumes that the marginal tax rate at the time of the contribution and withdrawal of the funds is the same (yielding the same outcome for both the TFSA and RRSP).
TFSA vs RRSP: Which is Better?
Both the RRSP and TFSA can be excellent savings tools. Ideally, it is beneficial to maximize contributions to both. However, if the investor is unable to do this, here are some considerations when choosing between the two:
Marginal Tax Rate — Generally, for investors who will have a higher marginal tax rate in the future than at the time of contribution, the TFSA may be a better savings vehicle than the RRSP as no tax will be due upon the withdrawal of funds and therefore the net after-tax proceeds will be greater with the TFSA. If a lower marginal tax rate is anticipated, the RRSP may provide a better result.
Age Limit — RRSP contributions can be made up until the year in which the investor turns 71, at which point RRSP savings must be withdrawn or converted to an annuity or a Registered Retirement Income Fund (RRIF) and minimum withdrawals will need to be made. The TFSA does not have any age restrictions, which may appeal to those retirees who do not need funds immediately at retirement.
Withdrawals & Contribution Room — For the TFSA, any withdrawals will generally be added back to TFSA contribution room at the beginning of the following calendar year. When funds are withdrawn from the RRSP and the related taxes are paid (except through the Home Buyers' Plan or the Life Long Learning Plan) contribution room is not replenished.
Income-Tested Benefits – In retirement, withdrawals from the RRSP/RRIF are considered to be taxable income and can lead to a clawback of government income tested-benefits such as the Old Age Security and the Guaranteed Income Supplement. TFSA withdrawals do not impact income for tax purposes.
The Bottom Line?
The RRSP and TFSA are both excellent vehicles to save for retirement. Continue to make them a priority!