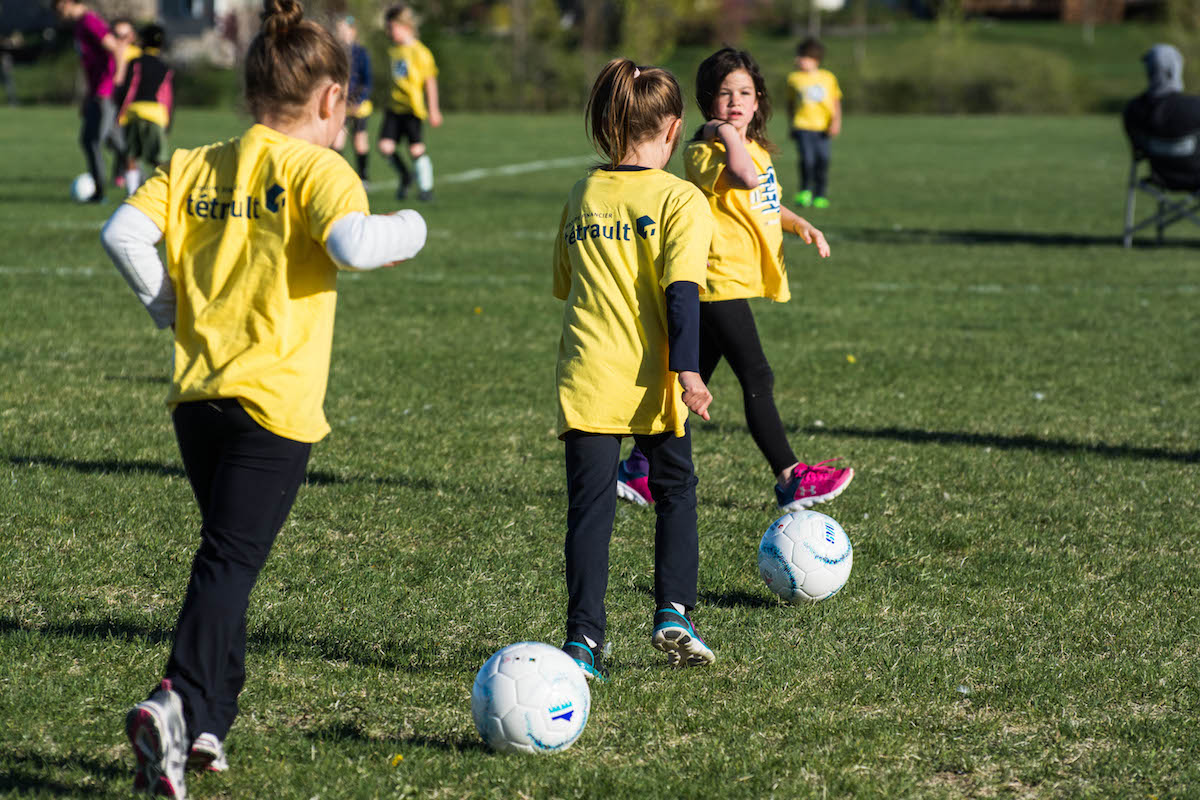 Robert's latest award given by Wealth Professional Magazine was the 2017 Philanthropy & Community Service of the Year award. This latest award is a confirmation of Rob's hard work and generosity in the local community as he has been a proud supporter of local charities since starting his career as a Portfolio Manager in 2010. Major contributions have been made to the D.A.S. (Directorat de l'activité sportive), the Université of Saint-Boniface's gymnasium and volleyball teams, and the Canadian CMV Foundation, a National Charity created by Robert. Now in its fourth year, Rob is proud to have recently passed the $ 250,000 mark in funds for this charity.
Rob co-founded an annual ball hockey tournament held at the Fort Gilbratar grounds every February in effort to raise funds for the Canadian CMV Foundation. Rob is the President and Founder of the above mentioned foundation and he co-founded the annual event aiming at gathering family and friends together to participate in physical activity with the goal of eradicating the CMV disease all over the world. You can find more information on the Canadian CMV Foundation at www.cmvcanada.com.
Rob sponsored the purchase of soccer balls for every child involved in soccer activities organised by the D.A.S. The sponsorship was well received and was greatly appreciated by the children and parents involved in the soccer league and camps in our local community of Saint-Boniface. Robert received countless compliments and gratitude from parents at the end of the soccer season for his sponsorship and involvement in the D.A.S. Rob also sponsored underprivileged youth to give them the opportunity to attend summer sports camp through the "Camps sport et plein air" program.
Université of Saint-Boniface also benefited from Tetrault Wealth Advisory Group's sponsorship of revamping the gym floor and re-branding the men and women's volleyball jerseys. Rob played volleyball throughout high-school and went on to play at the University of Moncton as a freshman.
Rob grew up playing several sports at a young age and continued through his university years and has personally seen and experienced the great benefits that sports and physical activity have on kids and young adults.
As a proud father of 4, Rob recognizes the importance of having kids involved in sporting activities at a young age. Developing physical and mental strength, building confidence, making new friendships and learning from failures are all key components to a healthy upbringing.
It's time we formally expanded the list of parental financial obligations to include saving for a child's postsecondary education.
The cost of university or college, even for children who stay in town, is too expensive to be covered by typical part-time and summer jobs. Student loans can make up the difference, but heavy reliance on them can result in debt that delay financial independence after graduation.
Here are four strategies for parents to help cover the cost of a postsecondary education:
Use registered education savings plans
The pitch for RESPs: Contribute up to $2,500 a year per child and the federal government will provide a matching 20per-cent grant through the Canada Education Savings Grant (more money is available to lower-income families). If you can afford to contribute to an RESP, it's almost negligent to forgo this grant money.
Start putting money into RESPs when your kids are babies. All you need to get going are social insurance numbers for yourself and your child. You can invest in RESPs in bank branches and through group plans, but a plan held with an online brokerage firm or investment adviser offers the widest choice of investments.
Invest aggressively until your child is 13 and then start reducing risk year by year. There's a good case to be made that an RESP for a child starting a three- or fouryear program should be entirely in term deposits or a high-interest savings account. RESP withdrawals are taxable in the hands of the beneficiary student.
Get grandparents, aunts and uncles to contribute to RESPs
More and more grandparents are setting up RESPs for their grandchildren and committing to making regular contributions over the years. Expensive housing and daycare mean some parents won't be able to take full advantage of RESPs. Grandparents can fill the gap by setting up RESPs with their grandchildren as beneficiaries.
More casual help from grandparents is also valuable. Instead of giving a bunch of junky presents to grandkids on birthdays and holidays, grandparents can give just one present and a contribution toward the family's postsecondary educational savings.
Tax-free savings accounts
Parents who want to save additional amounts beyond RESPs should consider using a TFSA. Also, you can give kids aged 18 and older money to put in their own TFSAs. The TFSA contribution limit for 2016 is $5,500.
TFSAs are worth considering if you're getting a late start on saving for a postsecondary education. CESG money is only available until the end of the year a child turns 17.
Get your kids to contribute to their own education funds through their part-time job earnings
Starting around age 16, set up a high-interest savings account for your child that will be used exclusively for college or university costs. When the child is working, encourage regular contributions to that account.
Kids often have their own savings goals – concert tickets, smartphones and such. Let them save for those things, but insist on a minimum percentage going into the postsecondary account. Maybe 10 to 20 per cent at first, and more in the final two years of high school.
This article was written by Rob Carrick from The Globe And Mail and was legally licensed through the NewsCred publisher network. Please direct all licensing questions to legal@nullnewscred.com.